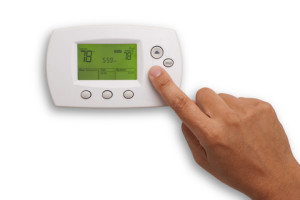 We would like to be your most relied upon supplier of high quality AC repair, installation and maintenance services. At Tyngsboro Plumbing & Heating, we are committed to providing residents and businesses with consistency, energy-efficiency and high quality performance results for every air conditioning service or product that we offer. As a professional and well-diverse HVAC company, we go the extra mile to reassure our residential and commercial customers that their comfort and satisfaction during those warmer weather conditions are our top priority!
We provide residents and businesses throughout with an assortment of air conditioning services and products. When you call us for an AC repair or system installation, you can rest easy knowing that your air conditioning and comfort needs have been well-accommodated. Whether you need an AC repair, maintenance, installation and 24/7 emergency service, you can count on us for long-term, cost-friendly results.
AIR CONDITIONING SERVICES AND PRODUCTS
We have assembled a team of well-trained and certified technicians that are knowledgeable and highly proficient in all areas of air conditioning services and products. Our professionals utilize top of the line diagnostic, installation and service equipment to provide high-performance, energy saving results. With our services and products, our customers have noticed dramatic decreases for their utility bills and a more consistent and fluent air conditioning supply in their homes and businesses. Listed below you will find all of our offered air conditioning services:
AC Repair and Installation
Maintenance Service Agreements
Rooftop Units
Furnace & Boilers
Ductless Split
Chillers
Residential Duct Cleaning
ERV (Energy Recovery Ventilators)
Hydro-Air Systems
Geothermal Systems
Multiple Zone Systems
Ventilation
SERVICE MAINTENANCE PLANS
We offer well-situated maintenance plans that consist of 1 to 3 year agreements. Our certified technicians work punctually and competently to make sure that your air conditioning systems are always operating at their peak efficiency. Priority service and discounted rates on your AC repairs are other benefits tagged onto our convenient service plans.
AIR QUALITY
The health and safety of your family, employees and customers are also very important to us. We carry an assortment of premium air quality supplies and services to reassure the best for your home or business including:
Indoor Air Quality Service
Electronic Air Cleaners
Humidifiers
Dehumidifiers
SERVICE YOU CAN TRUST
We provide cost-efficient, energy saving AC repair, installation, maintenance and emergency services to our residential and commercial customers. For comfort that lasts year round give Tyngsboro Plumbing & Heating a call at (978) 957-2347.